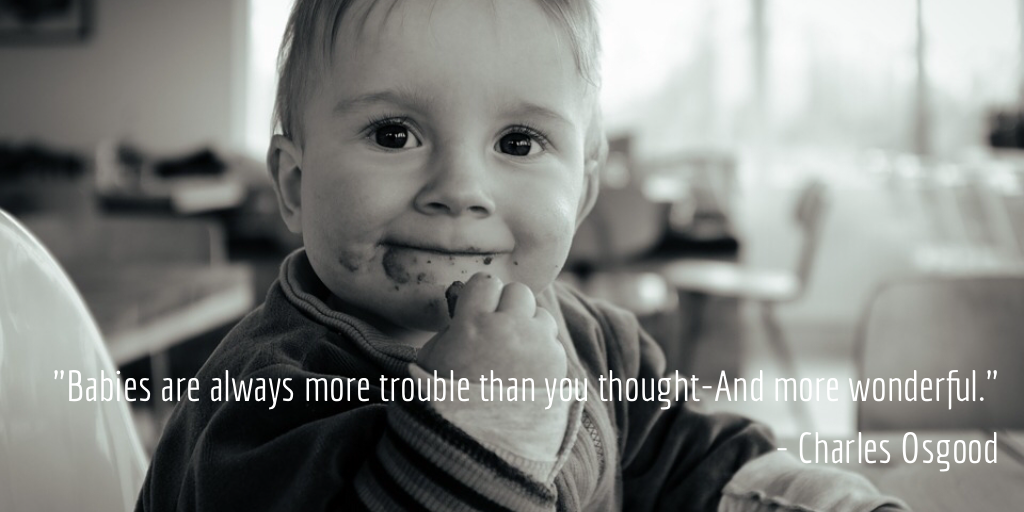 Weaning breastfeeding toddler is a gradual process of replacing breast milk with formula milk and/or food to feed the baby.
There is actually no specific time to wean baby off breastfeeding, though the American Academy Pediatrics strongly recommends that a baby be exclusively breastfed until six months, add solid foods (on top of breastfeeding) until 12 months and you still can continue breastfeeding beyond 12 months as long as you and your baby wish.
Weaning nursing baby is a challenge. Since breastfeeding is best for babies up to two years of age (or depending on you and your child), seeing a three-year-old child (for example) still being breastfed is pretty common nowadays.
Sure signs that the baby is ready to wean include
Getting interested with what you eat;
Disappearance of his tongue-thrust reflex;
Simply getting grumpy during the once happy breastfeeding session.
Otherwise, if you feel that "it is time" to wean regardless of any signals whether your baby is ready or not, you may follow these 5 tips to properly transition your baby from breastfeeding to weaning:
This is where being creative comes in. Make your child an "interesting" milk drink. For example, make milk shake with the milk from the doctor's recommended formula, flavored with fresh strawberries and a bit of honey.
Best formula for breastfed babies
The formula brands mentioned below are recommended from birth until 12 months to wean baby off breastfeeding:
Enfamil Premium Infant (manufacturer: Mead Johnson) – this weaning baby formula has prebiotic which helps digestion and immune system growth.
Similac Advance (manufacturer: Abbott) – the formula has lutein, nucleotides and prebiotics. Lutein is needed for healthy eyes, while nucleotides are used to boost the immune system.
Gerber Good Start (manufacturer: Nestle) – easy to digest formula, as it is not clumpy.
HiPP (Germany) and Holle (Switzerland) – organic milk formula. One downside though is their products are NOT available in every country in the world.
Limit the breastfeeding session – and be honest about it
Tell your child that "unlimited milk" from mommy's breasts is over. Hence, there should be a limit in the number of minutes on each breast.
This should be quite easy to do – remember that yummy milkshake with a hint of strawberry? Like an adult, a toddler would surely appreciate ingenuity.
Of course, you would not want to go through those breast engorgement episodes, would you? Looking for solutions to tackle breast engorgement? Just click here.
Make your child feel that it is a "big thing" by showing that you exert time and effort preparing the substitute of your breast milk, e.g. the formula. At first you can tease the child by a little sip and when curiosity builds, you may start preparing one.
Make sure that the toddler is entertained too – read stories together and listen to music together while drinking the concoction. By the time you are done bonding, the child is ready to call it a day. Success!
Let dad or grandma put the child to bed. Ask others to hang around with the child to get the mind off nursing especially at night or in the morning. The more the child sees mommy, the more urge there is to breastfeed so introduce another force to reckon with to effectively segue to weaning.
Breastfeeding is a wonderful phase that we just have to leave when time comes
This may be sad but it's true. The bonding moment of mother and child in breastfeeding is priceless but like phases in our own adult lives, one has to end to make way for another. Understand the whole situation and commit to it. If it is time to wean then so be it.