100% Food Grade Silicone | BPA Free | PVC Free | Phthalate Free
Product: Haakaa Silicone Breast Pump
Price:  NZ$27.90
Cheapest Place to Buy: Haakaa.co.nz
Also Available at: Amazon.com($24.49), eBay.com($29.58)
Product Weight: 5.6 ounce
Product Capacity: 4.0 ounce
UPC: 610822739325
My Rating: 4 out of 5 stars

(There is 1 updated version available now, with larger capacity at 5 ounce and improved feature – added suction base to ensure no milk spilled out. Please bear with us, we shall come with a brand new review on this new product. Priced at $29.90 on Amazon.com)

At a Glance

100% Food Grade Silicone
BPA, PVC and Phthalate Free
Easy cleaning / sterilizing, dishwasher-safe
The lid is not included with the purchase of the breast pump
Measurement lines fade off after some time
Long-hour use causes some pain and discomfort
Suction performance reduce after some months
Handy, lightweight and easy to be carried along
Non-painful, soft and comfortable breastfeeding experience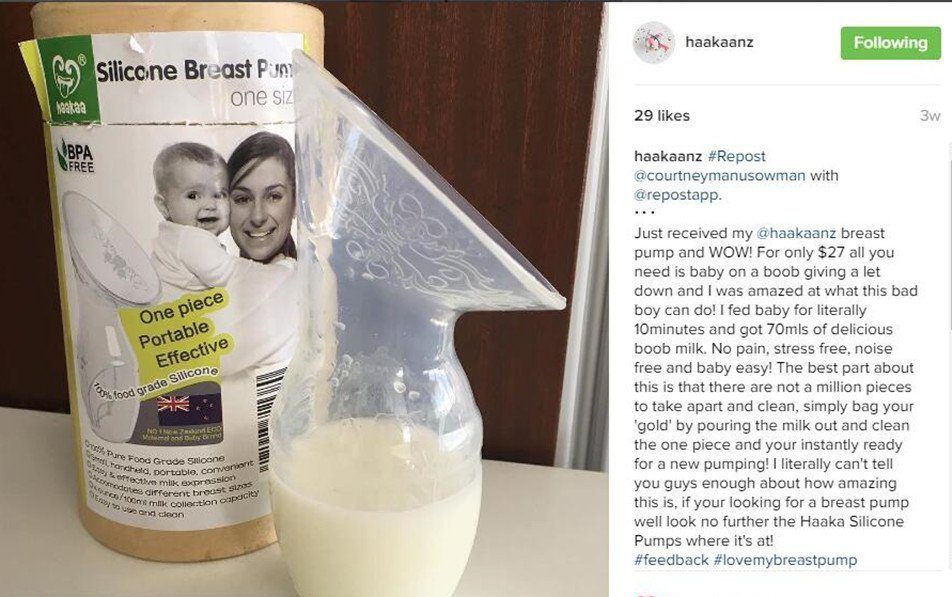 Haakaa Silicone Breast Pump as your best answer
As a breastfeeding mom, are you looking for a breast pump which is not only handy but also affordable and comfortable? Fortunately, we have Haakaa Silicone Breast Pump as your answer.
BPA, Phthalates and PVC free
Haakaa Silicone Breast Pump is certified safe-to-use for mothers and babies because it is free from harmful chemicals such as BPA, phthalates and PVC. There are no batteries, no cords or no complicated buttons to operate—so it is absolutely easy to use.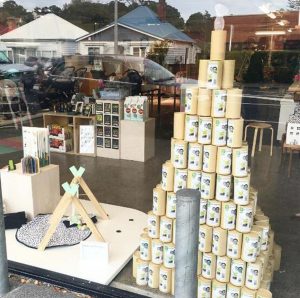 100% Food Grade Silicone
It is made of 100% food grade silicone. Therefore, it is soft and comfortable to the breasts. Moreover, I can wash it easily because it is dishwasher-safe, or sterilize it in the boiling water. Also, this breast pump is compatible with all Haakaa breast bottles with wild neck.

What I like about the Haakaa Silicone Breast Pump
Haakaa Silicone Breast Pump is the perfect companion when travelling with baby because I can just stuff it in my bag with no hassle and take it with me wherever I go. It can fit into any handbag or baby bag.
Haakaa Silicone Breast Pump is amazing because it is a gentle, non-mechanical device that uses suction to obtain milk from breasts. Unlike other breast pumps, it is non-painful, soft and comfortable. You can use to accumulate milk on one side while feeding your baby on another side. It can stay on its own attaching to your breast.
It is an easy and effortless way of collecting milk, after which you can keep the accumulated milk on larger bottles / bags for storage in the freezer or for feeding. You can take it anywhere you want to go and use it to collect milk so that you will not stain your clothes as a result of engorgement, if that is the case.
Furthermore, since it does not use a motor, it is silent. When you use it, there is no way you can disturb other people around you.

What I do not like about the Haakaa Silicone Breast Pump
The measurement lines in the pump may fade off after a long time. This will cause me the hassles that I have to measure the milk in another container instead of getting the measurement right after I pump.
Moreover, there is no lid that comes with the package; I have to purchase it separately. The lid will cost you another NZ$9.90.
The worst case is that I was not able to use it further to express milk with it after just a few months of using it. This is due to its weaker suction. I found it totally cannot work anymore after almost 1 year.
Sometimes, there is some pain and discomfort after using this product for quite a long period. Sometimes, the suction of this manual breast pump cannot work effectively and may also lead to milk leakage after a certain period.

Shop for your Haakaa Silicone Breast Pump today
Overall, Haakaa Silicone Breast Pump is still a good and handy product to buy. This is a breast pump that can give you truly satisfying results and is so handy that you can take it anywhere. Shop for yours now here!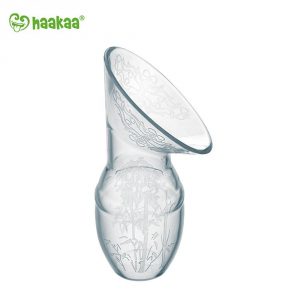 Let us know if you have any questions about Haakaa Silicone Breast Pump, or you have any comments, stories or experiences you would love to share with fellow nursing mamas. Please feel free to chime in with your comments below and I will be more than happy to help you out!  😉
Summary
Reviewed By
Review Date
Reviewed Product
Haakaa Silicone Breast Pump
My Rating