Product: Medela Freestyle Breast Pump Deluxe Set
Price:  $270.02 (free shipping)
Cheapest Place to Buy: Amazon.com
Also Available at: Walmart.com($359.99-with Bonus Gerber Terry Burpcloths), BabiesRUs.com($399.99), BabyEarth.com($431.99-with an accessory starter set), BuyBuyBaby.com($399.99), Diapers.com($311.85), Target.com($386.99), BibsAndBinkies.com($359.99), Giggle.com($386.99), eBay.com($386.99), MedelaBreastFeedingUS.com($399.99)
Product Weight: 5.2 pounds
Model Number: 67060
Warranty: 90 days Warranty
My Rating: 4 out of 5 stars

At a Glance

Double electric breast pump
Uses 2-Phase Expression technology
Helps producing more milk in a lesser amount of time
Durable while being used every day
Suction power not as strong as other Medela models
Battery takes long time to get fully charged
Not easy to clean
Lightweight and portable design
Night time breast pumping possible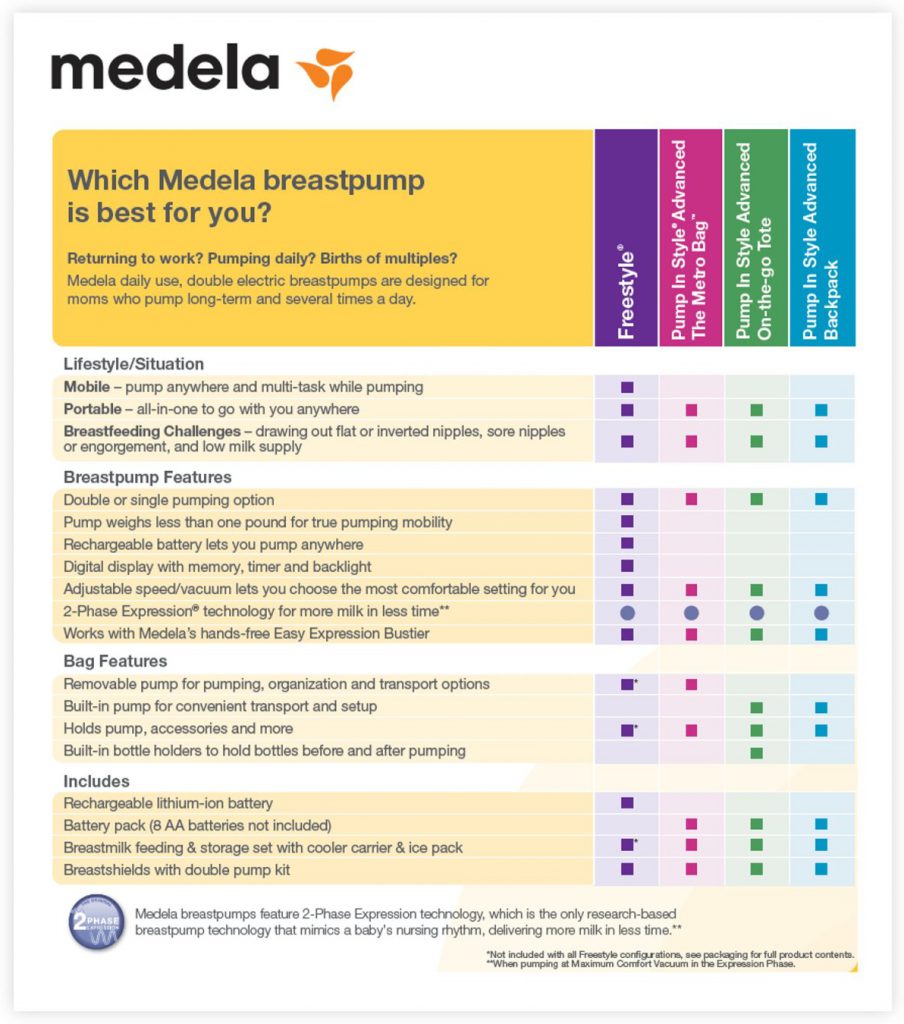 Making a distinctive difference – Medela Freestyle Breast Pump
There are many products available on the market nowadays that boast of making moms secrete breast milk efficiently and coming with as less discomfort as possible, but Medela Freestyle Breast Pump is the one that truly made a distinctive difference.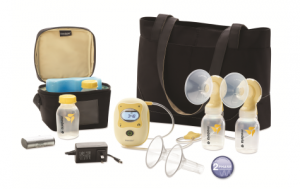 Medela Freestyle Breast Pump is unique because it is a double electric breast pump that can be used every day without compromising its lifespan. It is designed in such a way that it is durable enough for several times of breast pumping on each and every single day. In other words, it makes a great improvement of changing the impression that modern breast pumps usually cannot last very long for higher number of usage.

Portable and possible for night time use
I can easily carry the Medela Freestyle Breast Pump along with me while traveling on either short or long distance trips because of its lightweight motor. It also includes a digital display which contains a timer, a memory button and a backlight. As a result, I can still pump milk during night time.
Medela Freestyle Breast Pump is extremely portable. I can pump with it inside cars, airplane bathrooms, closets and public bathrooms. It is also cordless so that I can easily pump without being attached to a wall. I can even do housework and other things while pumping with the Medela Freestyle Breast Pump.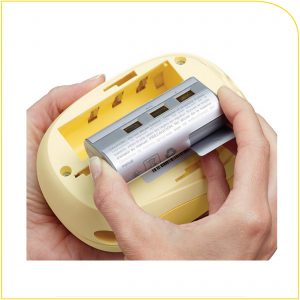 What do the Deluxe Set comes with?
This double electric breast pump also includes a rechargeable battery. This rechargeable battery can last for three hourscontinuously so that I can take it along with me and use it while traveling.
The set of double electric breast pump contains two sizes of Personal Fit breast-shields that provide comfort to moms. All these things can be packed together within a portable microfiber bag, which has been specifically designed to carry my Freestyle breast pump parts.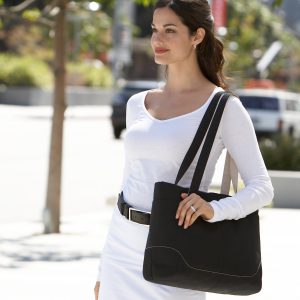 2-Phase Expression Technology
Just like the other Medela breast pumps, it also makes use of the 2-phase expression technology that is clinically tested and proven to produce 18% more milk in a shorter period of time. There are two phases of breastfeeding—the stimulation phase in which the baby just sucks milk to stimulate more milk production and the expression phase / milk let-down phase that enables baby to slowly suck the breast so that the milk could flow out freely.
All Medela breast pumps contain no toxic substances such as BPA, which can cause chronic illnesses to the babies.

What I do not like about the Medela Freestyle Breast Pump
However, the suction power is not as strong as the other Medela breast pumps, for example the Pump in Style. Also, when the battery is down to one bar, the product loses suction and the battery takes a whole 24 hours to be fully charged. This has caused me a bit of the inconvenience to wait for a few hours even to get it barely usable while being connected with power cable.
It is also hard to be cleaned because it is so flimsy as it comprises of many parts. Moreover, after washing with water, it takes a long time to get the parts dry.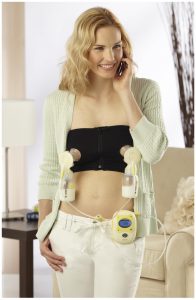 Get yours here now!
In summary, Medela Freestyle Breast Pump Deluxe Set is still a good product to buy. This breast pump stands out from many other models because it is so compact, portable and comes with the powerful advantages those electrically powered ones usually provide. Get yours here now!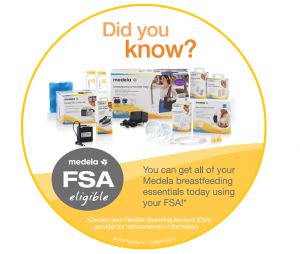 Let us know if you have any questions about the Medela Freestyle Breast Pump Deluxe Set, or you have any comments, stories or experiences you would love to share with fellow nursing mamas. Please feel free to chime in with your comments below and I will be more than happy to get back to you shortly!  😉
Summary
Reviewed By
Review Date
Reviewed Product
Medela Freestyle Breast Pump
My Rating